Message from the University Librarian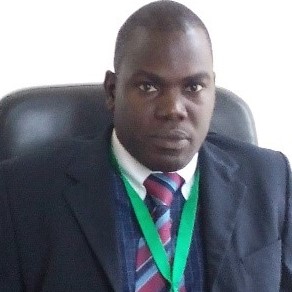 The University Library exists to support learning, teaching, research and innovation in line with the vision, mission and core values of the University. The available relevant, varied, unique and high quality collection (print and e-materials with over 70 databases) are tailored to the information needs of the faculty and students..
read more
Stephen Maina.
Opening Hours

The Library is open from:

Monday - Friday: 8.00am- 9.00pm: (Issue Desk-8.00am-8.40pm)

Saturday: 8.00am - 6.00pm: (Issue Desk-8.00am-5.40pm)

Sunday & Public Holidays: (Closed)
Information Resources Services
The library has a collection of both print and non-print information materials. The library personnel are well trained, knowledgeable, dedicated and are happy to guide students through the use of the resources available in the library. It also has unlimited access to extensive collections of all fields via a wide range of electronic sources that the library has subscribed to. KyU has taken rapid measures to ensure that it's library is of the highest standard possible.

Circulation/Reference services
This service is found at the circulation desk or loans desk, usually found near the main entrance of the library. It provides lending services and facilities for return of loaned items. Renewal of materials and payment of fines are also handled at the circulation desk. Circulation staff will provide basic search and reference services. The library provides general information services to all customers.

Current Awareness Services
The purpose of a current-awareness service is to inform the users about new acquisitions in their libraries. The services are available to keep you up-to-date with the most recent publications and developments in your field.

Knowledge Management Services
The University library offers knowledge management services through capturing, distributing, and effectively using knowledge. Knowledge management is a discipline that promotes an integrated approach to identifying, capturing, evaluating, retrieving, and sharing all of an institution's information resources. These assets may include databases, documents, policies, procedures, research materials and publications.

Information Literacy
The University Library offers regular information literacy skills to it users. Information literacy is a set of skills needed to find, retrieve, analyze and use information or the ability to identify, locate, evaluate, organize and effectively create, use and communicate, information to meet the information need.